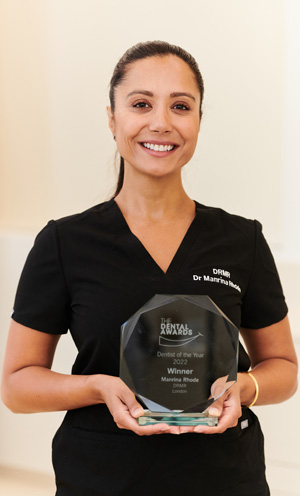 Manrina is Dentist of the Year 2022.
She achieved this incredible award in recognition of her clinical excellence, patient care, team management and impact on dentistry as a profession.
Read more
Dr. Manrina Rhode
Be your
best you
Dr Manrina Rhode has been making patients look better for 20 years.
She graduated from Guys Hospital, London in 2002. After her training year she entered high end cosmetic practice, being the first dentist at Harvey Nichols and Harrods.
She has since been recognised as one of the top cosmetic dental surgeons in the UK, having completed over 13,000 veneers in London for her patients.
Her treatments consists of cosmetic dentistry, fillers, anti-wrinkle injections and skincare.
Manrina will cosmetically look after your whole face.
However, her practice has a team of experts that provide full body transformations from DNA analysis, dietary plans, workouts and body tightening machines.
Read more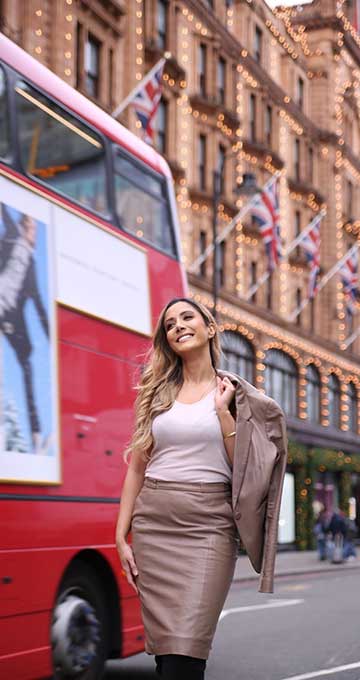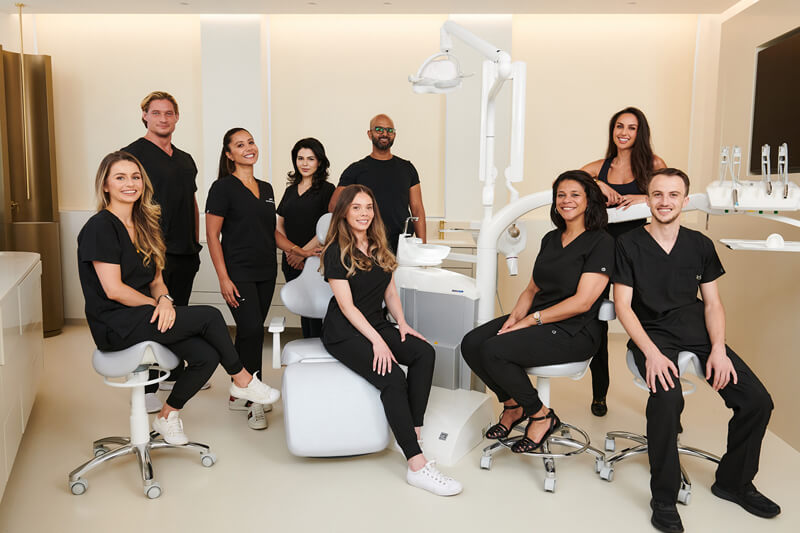 Dentist of the Year 2022 Dr Manrina Rhode's revolutionary 'dental and full body transformation' clinic.
Experience the new clinic for yourself. Open daily by appointment between 9am and 6pm:
Award winning Dr Manrina Rhodes's full face 'Be Your Best You' consultation
Hygienist visit with our gentle yet thorough hygienist
Dietician consultation will explore your nutritional status and draw up a personal full nutrition MOT
Skincare expert will provide bespoke complexion consultations and prescribe medical grade products and injectables
A body transformation coach will offer a consultation and plan using 10-minute a day full body workouts
The DRMR Clinic is in the Brompton Design District on Floor 1, 251 Brompton Road, London (opposite the London Oratory and down the road from the V &A),a striking architecturally designed clinic.
As well as dentistry, the new clinic takes a comprehensive approach to mouth, face and body with the premise that the 'mouth is the gateway to the body'. The DRMR Clinic offers a wide range of services including:
Dental aesthetics, full mouth wellness including gums and lips
Surgical and non-surgical facial aesthetics
Skincare
Full body wellness
Nutrition
Behavioural change
Genetics analysis
For fertility, optimisation or weight control
Body transformation sessions
The centre will also run weekend events, yoga sessions, lectures, and social events for our members.
All clients are offered DRMR membership which provides free access to any pre-booked weekend sessions.
Read more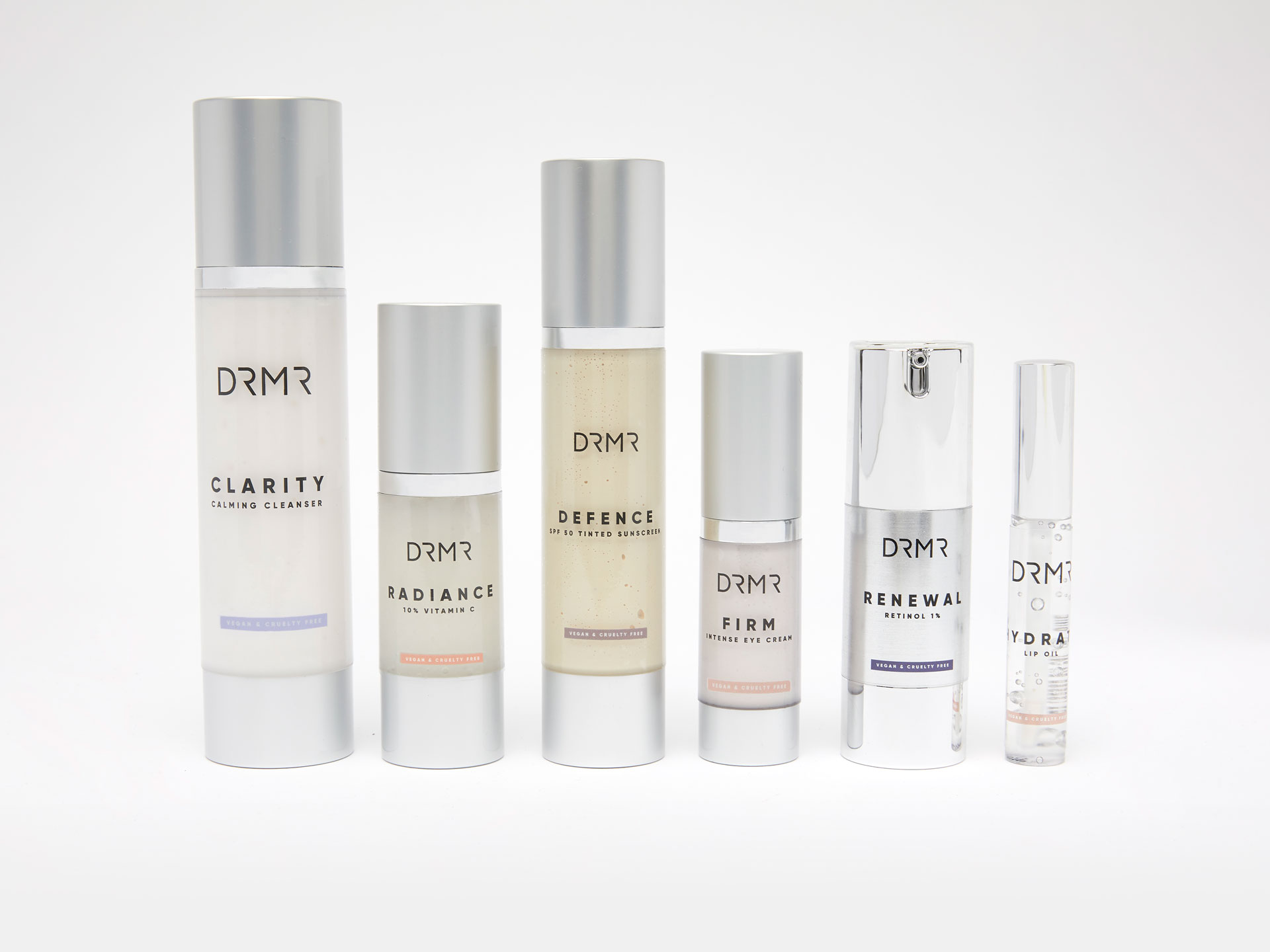 DRMR Skincare Range
Dr Manrina Rhode has created the perfect range of anti ageing skincare.
Allowing you to be your best you.
View products
"Thank you so much to Manrina Rhode and the team! I had a great experience at the clinic and was smiling so much when I left.
Fantastic service and a beautiful clinic.

Thank you again!"
The Philosophy
Be your best you.
Where science meets beauty.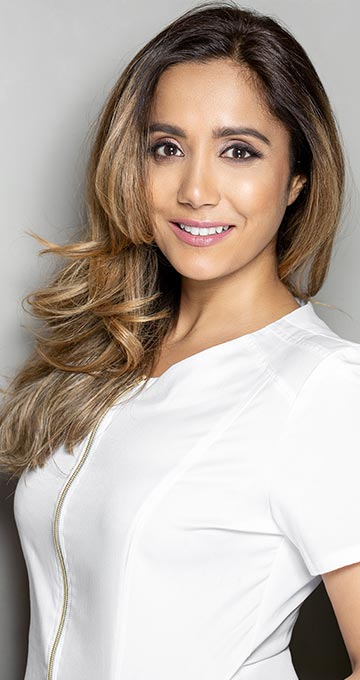 Designing Smiles
The Cosmetic
Dental Course
Dr Manrina Rhode runs a course in Central London from her Chelsea clinic. Teaching dentists how to complete minimally invasive, beautiful smile makeovers using porcelain veneers.
Course Details